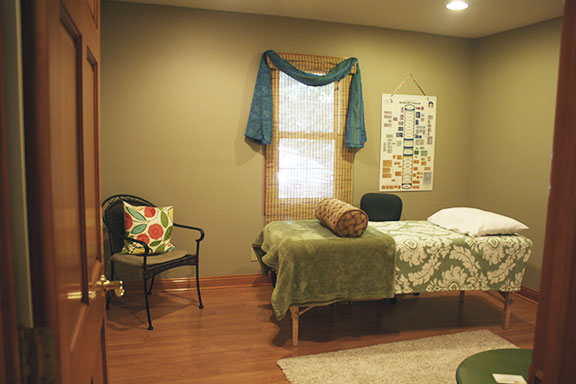 Also located in our building is Amanda Yablun (M.A., CCC-SLP) Certified BodyTalk Practitioner. BodyTalk is a non-invasive, all-encompassing healing system that helps your body balance out any discomforts ranging from an aching back to digestive concerns to anxiety issues.
What is San Baio and Body Talk?
San Baio is a type of
 applied energetic acupuncture.  Instead of needles,
 other non-invasive tools/techniques are used to stimulate acupuncture points.
San Baio works to move the energy in the body within the meridian system to allow the body to heal itself.
Stagnant energy or Qi is what causes "dis-ease" of any kind.
This is a very powerful way to find and maintain pain relief, stress management, and emotional balance!
BodyTalk is Whole Healthcare.  It is a simple, non-invasive, and effective holistic therapy that allows your body's energy systems to be resychronized so they can operate as nature intended.  When a body is operating at its optimal level, each system, cell, and atom is in constant communication with each other at all times. Instead of focusing on the symptom BodyTalk finds the underlying causes of illness by addressing the whole-person and their whole-story.  The beauty of BodyTalk is that it respects the body's own needs and determines your body's priorities for healing.
About Amanda
Amanda is a certified BodyTalk practitioner (CBP) through the International BodyTalk Association and takes clients at Chapel Hill Bodyworks. She has an extensive 15+ year history of facilitating improvements with the speaking skills of children and their families. Amanda has taken communication further with adding BodyTalk to her repertoire of skills–helping people of all ages find better health through proper communication within the body.  What does your body have to say?
"The atmosphere is very calming and relaxing. Chapel Hill Bodyworks is a small-town, family-type business and does their utmost to make everyone who enters feel comfortable and welcome"