Reflexology & Acupressure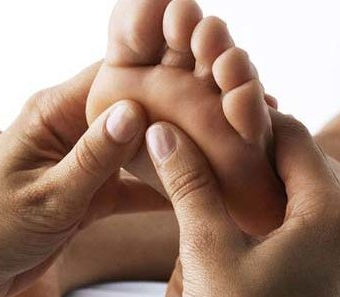 ½ Hour Session           $45.00
1 Hour Session            $75.00
1 ½ Hour Session        $110.00
Reflexology is an art and a science. A Reflexologist works reflex points on the feet, hands, and ears that represent the body in miniature. The nerve pathways in each foot create an electro-chemical flow that communicates with the entire nervous system.
Each reflex point connects with a specific organ, gland, or body part. Through the application of pressure using specific thumb and finger techniques, reflexology connects with the peripheral nervous system and encourages the body to relax.
Reflexology is not a foot massage. Massage is the palpation of soft tissue and muscle whereas reflexology is the stimulation of nerve pathways. A good foot massage will relax the body; however, the thumb- and finger-walking techniques used in reflexology involve direct application to the sensory nerves.
The sensory nerves carry information to the brain while the motor nerves carry information to the body, resulting in the release of essential chemicals that the body utilizes for health and well-being.
About Clinical Acupressure
Sometimes described as "acupuncture without the needles," Clinical Acupressure (CA) promotes wellness and rejuvenation by accessing and addressing the vital energies of the body.
CA is derived from traditional acupressure which uses touch on specific points to release and rebalance the way energy flows through the body. Specific point combinations are held with firm, gentle finger pressure as the body, mind and spirit return to balance.  As we bring a clearer stronger field of energy through the whole-being, it is not uncommon for new or forgotten awareness to arise in the body, mind, emotions, and soul. This is very natural, and our practitioners are skilled at navigating these events gently and with compassion during the session.
Clinical Acupressure is not intended to replace medical care for serious conditions, however those who receive this method report that it addresses common symptoms easily and effectively, with no harsh side effects.
CA is often used to complement more traditional methods such as physical therapy, massage, or nursing. It also stands very well on its own. A full CA session takes about an hour, and the client stays fully dressed while receiving the session.
Book a Session Online Now
"The atmosphere is very calming and relaxing. Chapel Hill Bodyworks is a small-town, family-type business and does their utmost to make everyone who enters feel comfortable and welcome"