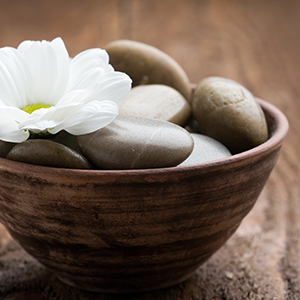 Our therapists are professional, yet personal, striving to honor our clients' needs with creative open minds. We approach every session with the knowledge that each client is unique in what they require and how they respond.
Whether the session be specific, therapeutic, relaxing or a combination thereof, our therapists are highly trained and dedicated. When dealing with soft tissue manipulation, we keep in mind the physical, functional, and psychological results that our clients aspire to.
Massage therapy is considered a viable and effective way to improve and enhance circulation. It can increase the range of motion in overused joints and in soft tissue (fascia, muscle). Massage activates the body's para-sympathetic nervous system, allowing the body to de-stress and breath more fully, providing oxygen to starved tissue and organs, allowing them to function at their optimum capacity. Massage can be utilized for preventative as well as restorative therapy.
We uphold the highest respect for the human body at all times. Whatever services you are seeking: preventative, restorative, or therapeutic, we are eager to work with you and make sure all your goals/needs are met.
As well as providing you with our services, we also work in concert with other professionals, i.e.… Medical Doctors, Doctors of Chiropractic, Physical Therapists etc… Our atmosphere is relaxing, homelike and dedicated to your well being.
If you have questions, comments, or would like to schedule an appointment click below or, please give us a call, we look forward to meeting you!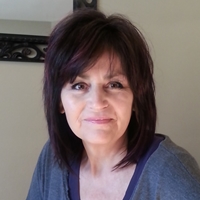 Betty Jarvi
(L.M.T., N.C.T.M.B.)
Betty is the clinic owner and specializes in specific clinical massage, CranioSacral Therapy (training through the Upledger Institute), and Visceral Manipulation (training through the Barral Institute). She is a graduate of the Chicago School of Massage Therapy.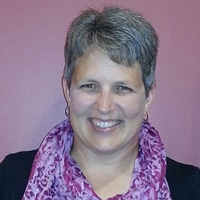 JJ Novak
(L.M.T., B.C.T.M.B.)
JJ has her Bachelor of Science in Exercise Science and is a Certified Personal Trainer. She specializes in Prenatal Massage (Bodywork for the Childbearing Year®) and Therapeutic Massage. Also a certified Fertility Massage Specialist. JJ graduated from Chicago School of Massage Therapy.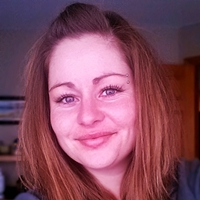 Erin McCain
(L.M.T.)
Erin is a graduate of Chicago School of Massage Therapy/Cortiva Institute. She specializes in Stress reduction/ Relaxation to Clinical & Therapeutic massage. She is known for her warmth and genuine compassion utilizing intuition and technical skill to provide a touch that allows clients to release and let go. She has CranioSacral Therapy training through the Upledger Institute, that incorporates beautifully into her naturally rhythmic therapeutic style. Erin is passionate about clients feeling balanced both during and after the massage is over. She welcomes you to come in and unplug.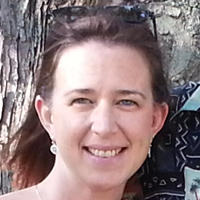 Kris Tarello
(L.M.T.)
Kris specializes in Relaxation, Clinical & Therapeutic massage. She graduated from Cortiva Institute -Chicago School of Massage Therapy. She is also certified in Silicone cupping which allows her to go over a bony prominence and around the joints. It can be added to a full body massage or be a stand alone treatment.

Mollie Reu
(L.M.T.)
Mollie is a local who has traveled from New York to New Mexico studying the healing arts. She received her Reiki Master Attunement in 2012 during her time spent at the Omega Institute for Holistic Studies. Mollie is a graduate of the New Mexico Academy of Healing Arts where she studied massage, Polarity Therapy, Craniosacral, and Reflexology. Mollie enjoys blending energy work, massage, assisted stretching, and intuition to provide a unique, effective experience for her clients. She specializes in deep, specific work to relieve chronic pain and discomfort as well as deep relaxation to nourish the body and nurture the soul.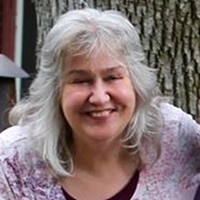 Chris South
(CR,CA,PA)
Received her Certification in Reflexology from Healthy Soles School of Reflexology for Hands, Feet & Ears. Chris is also trained in facial Reflexology by Lila M Mueller. She is certified in Clinical & Process Acupressure through Soul Lightening. Plus Craniosacral Therapy training through the Upledger Institute.
Daniel Martin
(L.M.T.)
Daniel received his Certification in Massage Therapy in 2008 from Morton College and has completed coursework in Orthopedic Massage and Neuromuscular Therapy. He has practiced alongside physical therapists, chiropractors and traditional healers alike, attempting to bridge the gap between the modern "western" clinical techniques and traditional "eastern" holistic modalities. Daniel's
personal approach connects the clients attention to their body/breath during the session in a way that can allow deep healing to take place.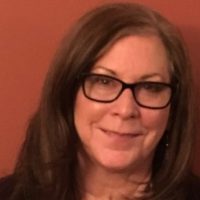 Patty Engelhardt
L.aC., MSOM, Dipl. Acu. (NCCAOM)
Patty is a Licensed Acupuncturist in Illinois and Wisconsin, has a Master of Science Degree, Degree in Oriental Medicine, Bachelor of Science Degree in Nutrition (TCM), and a Diplomat of Acupuncture (NCCAOM). Patty is educated in Meridian and Zang-Fu based treatment styles, electro-acupuncture, Tui Na (Chinese massage) and other modalities of Chinese medicine as Accessory techniques. Her major focus of education is on the "Zang-Fu" system of physiology, pathology, diagnosis, and treatment strategy. She is trained in traditional pulse and tongue diagnosis to aid in formulating a comprehensive treatment plan (current style taught today, in China, at Universities of Chinese Medicine and practiced in their affiliated teaching hospitals).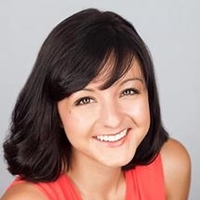 Jenny Neumann
(Yoga)
Jenny is a RYT 200 Yoga Alliance certified teacher through Blue Sun Yoga. She teaches Hot Vinyasa, Level I&II, Basics, Gentle Basics, and Restorative. She has additional training in Reiki Healing, Therapuetic Yoga and Kids Yoga.
Book a Session Online Now
"The atmosphere is very calming and relaxing. Chapel Hill Bodyworks is a small-town, family-type business and does their utmost to make everyone who enters feel comfortable and welcome"