Fertility, Prenatal and Postnatal Massage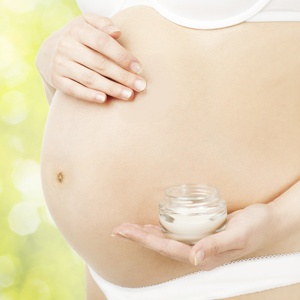 Therapeutic bodywork specifically geared toward the reproductive years. Fertility Massage helps to create a calm, nurturing environment to increase the possibility of conceiving. Prenatal Massage is Therapeutic Massage, utilizing safe positioning and techniques for both Mom and Baby. Postnatal Massage allows the client to relax while also utilizing techniques to aid in her recovery from pregnancy and childbirth.
Fertility – 2 Hour Session $215.00*

JJ Novak is a certified Fertility Massage Therapist through Claire Marie Miller Seminars, one of the nations leaders in massage therapy education.
JJ offers a safe & therapeutic Fertility Massage for couples who are planning to conceive naturally or who are using assisted reproductive technology. This protocol uses a combination of specific massage techniques, Reflexology, Cranial Sacral Techniques, Essential Oils, and Castor Oil Packs on the abdomen. All techniques are external in nature, with a current success rate of conception of over 60%.
*Timing is Critical (for females)*
Initial Fertility Massage Session (For Females):
2 hours in length
includes up to 30 minute consult
90 min bodywork
castor oil pack instructions. *(Castor Oil pack is included in the fee however if you would like to bring or use your own the $15 fee will be removed)
Follow Up (female) – 90 min Session $150.00
Includes Fertility Massage protocol plus additional therapeutic massage.
Follow Up (female)- 75 min Session $125.00
Allows time for only Fertility Massage protocol.
Prenatal – 1 Hour Session $75.00 or 90 Min Session $110.00
Therapeutic Bodywork specifically tailored for the Expectant Mother's needs as her body goes through changes, utilizing side-lying positioning. This massage enhances the function of muscles and joints, improves circulation and general body tone, as well as relieves mental and physical fatigue.
Postnatal – 1 Hour Session $75.00 or 90 Min Session $110.00
Therapeutic bodywork specifically for the postpartum client. This massage aims to help her transition from pregnancy to motherhood.  Special positioning may be utilized to insure her comfort.  A nurturing touch will be used to help reduce pain and muscle tension, as well as enhance relaxation.
"My husband and I had been trying to conceive for several months. JJ approached me about fertility Massage and I couldn't wait to try it! The massage was amazing and for the first time in months I felt my body relax. JJ explained the specific techniques used and how they related to my fertility. The entire process of how this techniques was developed was really inspiring. We found out a few weeks later that we were pregnant, and I have to say that I think the Fertility Massage played a huge role in our sucess! I would recommend this service to anyone trying to conceive."
-Alyssa M.
Book a Session Online Now
"The atmosphere is very calming and relaxing. Chapel Hill Bodyworks is a small-town, family-type business and does their utmost to make everyone who enters feel comfortable and welcome"